Celebrator II® - The Ultimate Sex Toy
We are located in New York and have been online since 1995. We are a small company where customer satisfaction and personal service means the world to us. We warrant against any manufacturing defects in our range of products. Over the years we have gained many satisfied customers who have come back to us time and time again for additional products and gifts for friends.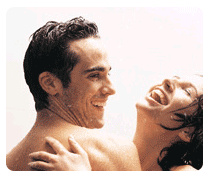 We firmly believe in a strong commitment to our customers, promptly dealing with any problems should they arise. Remember, we value every one of our clients, no matter how small an order you place. All of our products have been tested by ourselves and other knowledgeable reviewers to ensure that they live up to their claims. To put it in simple terms, we do not and will never sell products that we do not personaly believe to be every bit as good as the manufacturer or ourselves claim them to be. Like all successful businesses, we pride ourselves on the quality of our products and the level of service that we give along with promptness in shipping orders. We thank you for your consideration in purchasing one of our many quality personal products. We know that you will not be disappointed. You can view our product policy by clicking here Thank you for visiting UltimateCelebrator! We are a one stop to buy vibrators & sex toys for womens. If you're having trouble having an orgasm then you are at the right place. We specialize in offering highly orgasmic and stimulating sex toys!