Celebrator II® - The Ultimate Sex Toy
Celebrator II®, clitoris vibrator is an inexpensive yet highly orgasmic and stimulating sex toy! Celebrator II® is unique among sex toys as it creates vibration throughout the key feminine, erogenous zones around the clitoris. Women who have used Celebrator II® female vibrators say it's the fastest, most intense sexual pleasure they've ever had.

The Celebrator II® is 100% unique in how it gives pleasure to a woman. An average of 33% of all women has a hard time having an orgasm. This percentage increases to 50% when there's a partner involved. So if you're having trouble having an orgasm, you're not the only one!
Celebrator II® female vibrator is waterproof and has two speeds ... 4600/9600 Oscillations per minute! Strongly recommended to use a good lubricant with this product. The My
Celebrator® has unique side-to-side oscillation or up and down depending on the angle you hold it at! Liquid O is a perfect addition to the Celebrator II® for unparalleled female pleasure.
Of the women that have trouble having orgasms, 82% did have an orgasm using the Celebrator II®. Moreover, 79% of the women told us they liked the easy going character of the Celebrator II®, especially in contrast with other sex toys which can sometimes be overwhelming… or have a high 'porn rate'.
Like with any sex toy vibrator, if the tip of the unit is not smooth you do not want to use it. Celebrator II® is the same way. If the tip is rough or scratched you need to replace the tip. This is another thing that make the Celebrator II® a unique item. There is no need to buy a entirely new unit like other vibrators, you can just replace the tip. We sell the replacement tips here incase you would ever need them. We are a one stop Celebrator® site. If you need tips click here to purchase them.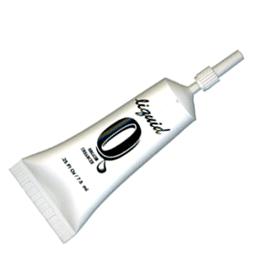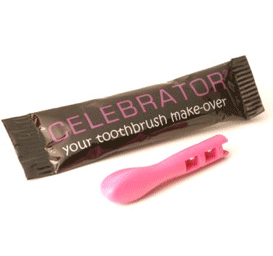 Liquid O is a fantastic addition to the Celebrator II®. Liquid O will allow more blood flow in to the clitoral area creating a more sensitive environment. More sensitivity equals more pleasure!
In short: the Celebrator II® is fun, subtle, tasteful, discreet and made especially for you! After use, wash thoroughly with water and antibacterial soap, followed by an alcohol-based hand cleanser dip. When you use the Celebrator II® with a partner, be aware that safe-sex practices are still applicable. Please be advised, if the Celebrator II® tip is not smooth, it is no longer useable. Replacement tips are available at a low price if needed.
DO NOT USE ON IRRITATED OR BROKEN SKIN! The use of a high-quality water based or silicone-based personal lubricant is highly recommended and INCLUDED FREE WITH EACH PURCHASE!!!. Celebrator II® contains no latex. Keep out of reach of children. Choking Hazard........................more details and purchasing options